HCM Profile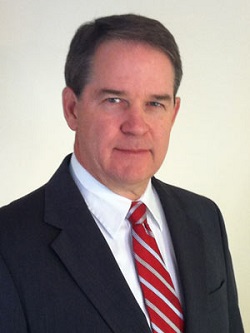 Homan Construction Management, LLC (HCM) provides premium construction management services at every level of a project's lifespan, from preconstruction planning to project close-out and owner occupancy. Regardless of delivery method or contract type, HCM will bring strong leadership, industry expertise, credibility, innovation and professionalism to every assignment providing clients with guidance and expertise in achieving successful outcomes. This is done by controlling costs, managing schedules, exceptional quality construction and ensuring all project goals and objectives are achieved.
Corporate Profile
Homan Construction Management, LLC was formed in March, 2012 and specializes in Construction Management Services for owners, clients, and architects involved in the development and construction of commercial and multi-family residential properties.
Tim Homan, Principal of Homan Construction Management, LLC is a proven Construction Manager with over 35 years of experience in the construction industry. During his high school and college years in Nebraska, Tim worked for his father's construction company as a carpenter, laborer and cement finisher. Following graduation from the University of Nebraska, Lincoln with a B.S. degree in Civil Engineering Tim has pursued a lifelong career in Construction Management. Tim has experience working on a variety of construction projects for a mixture of customers including Fortune 100. These projects have ranged in value from a few thousand dollars to over $500 Million with an accumulated value of over $1.15 Billion. Tim has had personal responsibility for completing projects valued at over $250M on time and under budget with satisfied customers. Tim holds current Professional Engineering Licenses in California & Wisconsin and is a licensed realtor in the State of Wisconsin.
Tim brings strong leadership, experience, innovation & professionalism to every assignment and works with owners, design teams and contractors to ensure projects are designed and constructed in a timely and cost efficient manner and with exceptional quality. His unique blend of engineering knowledge, construction field and design build experience enables Tim to evaluate and effectively resolve potential design and construction problems.
Tim has particular expertise in Preconstruction Services and Project Controls including Design Development, Estimating, Procurement, Contract Administration, Job Cost Management, CPM Scheduling and Quality Assurance/Quality Control (QA/QC)
Tim resides in the city of Verona and has 4 children with his wife Laurie.
Project Approach
Homan Construction Management understands the importance and the responsibility of acting as the Owner's advocate in all matters associated with design and construction. The integration of design and construction, which the Construction Management process fosters, creates an environment of collaboration, teamwork and accountability in pursuit of common objectives. Tim's approach provides leadership to the overall process in order to produce a project that meets all cost, schedule, quality, and safety parameters. This collaborative approach ensures success for all throughout the process.